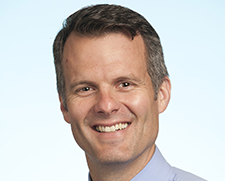 Nicolas Madsen, MD, MPH
Co-Director
---
Nicolas L. Madsen, MD is the Co-Director of The Heart Center and Chief of Cardiology at Children's Health℠. He is also an Associate Professor of Cardiology at UT Southwestern. As a pediatric cardiologist, he cares for children who have congenital and acquired heart conditions and adult patients who have congenital heart disease.
He earned his medical degree at University of Washington School of Medicine, where he also completed his residency training in pediatrics and his fellowship training in pediatric cardiology. Prior to his arrival at Children's Health, Dr. Madsen was the Medical Director of the Heart Institute at Cincinnati Children's Hospital.
Dr. Madsen's clinical focus is in acute care cardiology and long-term outcomes for children born with congenital heart disease. These interests motivated Dr. Madsen to co-develop PAC³ in 2014. His hope is that PAC³ will improve the outcomes of children hospitalized with cardiac conditions by way of reducing complications, shortening hospital length of stay, decreasing the frequency of readmissions, and improving the patient and family experience.
.