Heart University is home to the PCLC Video Library, which is a comprehensive collection of pediatric and congenital heart disease videos. Search through our library for evidence-based educational videos from our supported and sponsored series: Webinars, Conferences, Grand Rounds, Lectures, and Master Classes.
---

The ability to obtain and interpret angiograms is an essential component of medical education, especially for cardiologists, cardiology fellows, advanced practice providers, and catheterization laboratory personnel. Unfortunately, learners often do not gain much exposure to angiograms until they assume their designated roles within the cardiac catheterization laboratory.
Project Goals:
To improve learner understanding of congenital angiography and cardiac catheterization
To improve learner ability to identify commonly observed pathologies both prior to and following surgical and catheter-based interventions
To improve learner identification of commonly used catheters and devices by angiography
---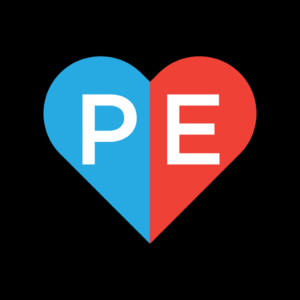 Educational Objectives
1. To provide comprehensive training in interpretive echocardiography.
2. To expose trainees to all variants of congenital heart disease and their subtypes.
3. To provide a better understanding of normal echocardiographic anatomy.
4. To allow an interactive approach to reviewing and identifying echocardiographic examples of normal anatomy and congenital heart disease.
5. To ultimately allow for better identification of cardiac pathology in the clinical setting.
Target Audience
This website is meant to serve as an online learning resource for medical students, residents, cardiology fellows, cardiologists and sonographers. It provides a comprehensive echo imaging database of fetal and transthoracic echocardiography. In addition, three introductory learning modules (normal anatomy, atrial septal defects and ventricular septal defects) are offered along with pre and post testing to assess the user's baseline knowledge and improvement following completion of the online learning modules.